This site is about BBC Television's
Outside Rehearsal Rooms

Use the navigation at the top of the page to explore what's on offer.
Words highlighted in red will offer additional information, which will pop up in a new window.
Most recent updates are in Memories and TRR specs

October 2010: TRR site was initially bought from the BBC by Carphone Warehouse
who quickly sold it on to the developer Berkeley First. The existing building having been demolished,
construction has started on a 21 storey building for student accommodation
(up to 718 students) and ancillary retail and commercial units. Completion aimed for September 2012.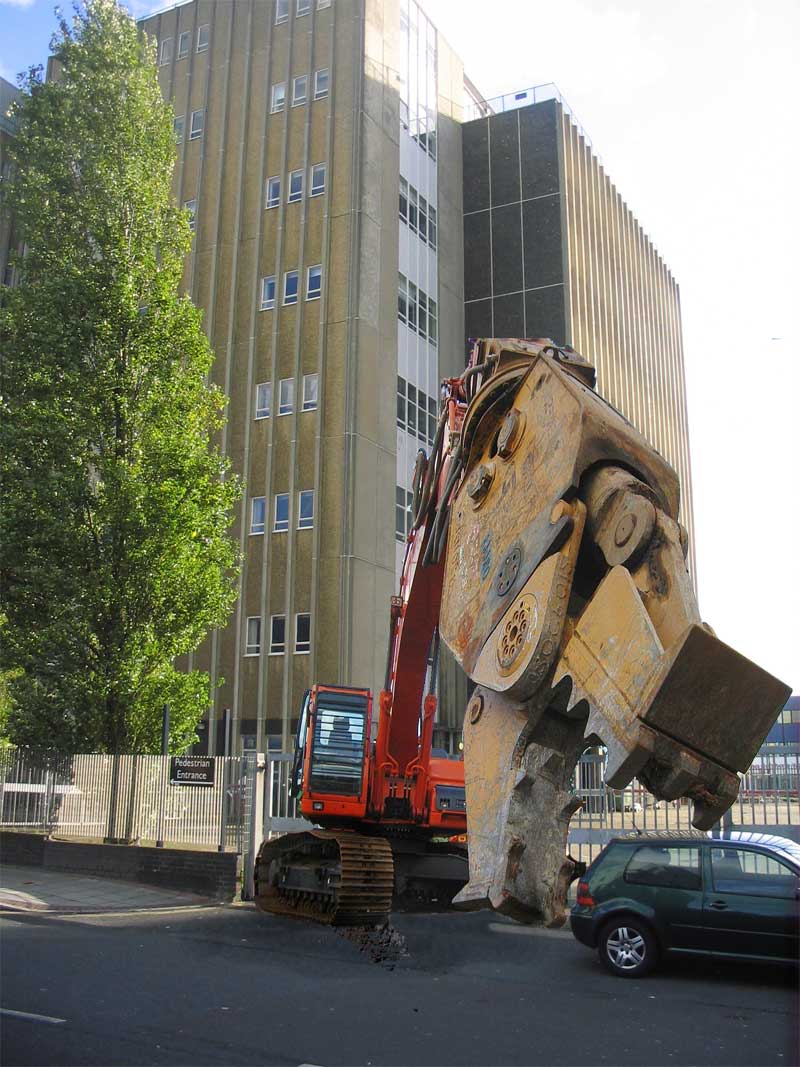 "Is this a digger which I see before me?"